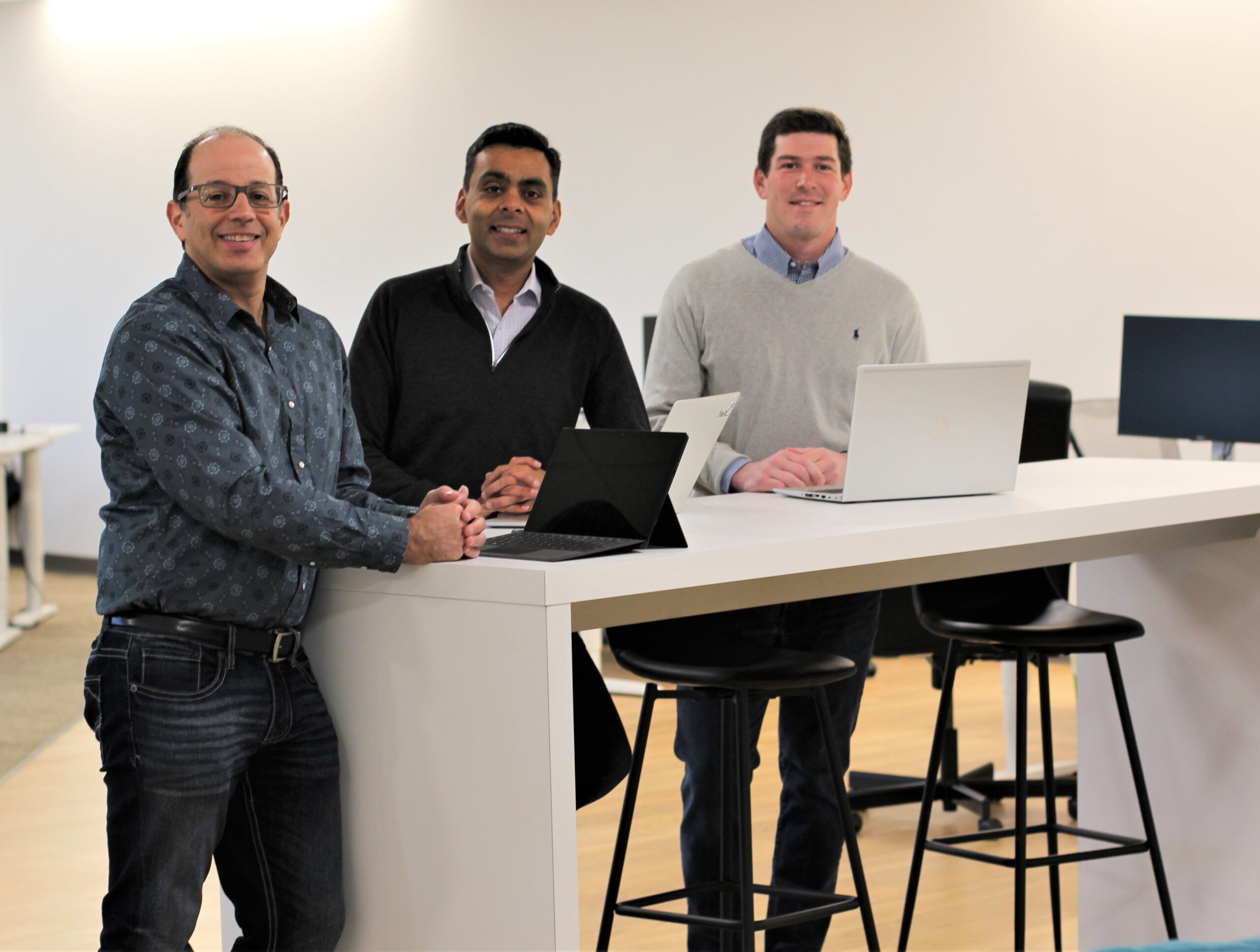 Succession planning, taxes led to year-end wave of local business sales (Part 3)
In the final installment of this three-part series, we feature two more local businesses that were part of the wave of Richmond-area businesses that decided to sell to new owners at the end of 2021.
In case you missed the first two parts:
Part 1 https://richmondbizsense.com/2022/01/31/succession-planning-taxes-led-to-flurry-of-year-end-local-business-sales/
Part 2 https://richmondbizsense.com/2022/02/09/succession-planning-taxes-led-to-flurry-of-year-end-local-business-sales-part-2/
Chris Baker says he was not looking to sell the long-standing family business, Value Added HVAC Distributors, based in Midlothian. But the calls kept coming.
"We were getting calls every day from people looking to get a deal done," Baker said. "We weren't looking for a deal, but the Canadians came on the scene."
The Canadians he is referring to were The Master Group, the largest HVAC distributor in Canada. And their offer was attractive enough to persuade Baker to accept the idea.
That meant selling an HVAC supply business that his father, Ken Baker, had started in 1987 as Virginia Air Distributors.
It has grown over the years through acquisitions, adding subsidiaries like Allied HVAC Distributors and South Carolina Air Distributors, with nearly 200 employees in more than a dozen Mid-Atlantic branches and approximately $200 million in annual income.
Value Added HVAC Distributors was created as a holding company for subsidiaries as the business grew.
"They kept knocking and the offer came to something we couldn't refuse. So we ended up dancing and doing the trick," Baker said of his talks with Master Group.
The dance resulted in an agreement reached in December. Terms were not disclosed.
Baker, 48, said a variety of factors made him take the idea of ​​a sale seriously. One was taxes, a similar refrain heard by other local businesses that sold in late 2021 to try to get ahead of what was feared then as an impending rise in the corporate tax rate.
Second, the fact that business was booming.
"Demand for residential HVAC has skyrocketed during the pandemic," Baker said. "As a business owner, you are looking to maximize the valuation of your business. The decision was that while we continue to grow and perform well, going forward valuations will be just as strong and even if they are, if you enter into a transaction and the tax laws have changed, you may not see any benefit.
So, with the help of local investment bank Boxwood Partners, Baker closed the deal. It allows all Baker employees to stay and the business will continue to operate from its head office at 2501 Waterford Lake Drive in Midlothian.
Baker also remains in charge of local operations and retains a stake in the new venture with Master Group.
Baker joined the family business after college in the early 90s and became CEO seven years ago. His father remained chairman until the Master Group agreed.
Baker said the fact that Master Group has the bulk of its operations in Canada forces the American faction to run things the way they always have.
"I'm still a vested owner and not going anywhere for a while," Baker said. "What is remarkable about this transaction is how little will change. Since they're Canadian, a lot of things don't translate to the United States, like payroll, benefits, and other back-office operations.
EDI Partners
Collin Granger, Greg Samuels and Jyot Singh needed a new business adventure.
Granger had just sold the family business Mapcom Systems. And Samuels, CEO and owner of IT company Solvaria, and Singh, CEO and founder of software company RTS Labs, were looking for a side business to start and grow.
The three were connected, hit it off, and decided to pool their resources. They pooled their resources in a partnership called GS2 Ventures and set out to find a company to acquire.
They came across EDI Partners, a Henrico-based company that specializes in consulting and outsourcing electronic data interchange services. It is a method of transferring data between two companies and is mainly used by manufacturers and distributors.
The company was founded in 1994 by Kent Benton and Bruce Sandkam. Granger said the deal came as Benton considered a succession plan, as Sandkam had retired about 10 years prior.
"He was just kind of looking forward and he's thinking about what he wants to do next," Granger said of Benton.
GS2 liked what they saw, and the deal closed at 11:59 p.m. on December 31 for an undisclosed sum.
"I think we just saw a company that was mature, had great employees, was profitable, and had growth prospects," Granger said.
The seven EDI employees remained under the deal, as did Benton for at least a year, Granger said.
The group has appointed Granger, who is 33 and the youngest of the GS2 trio, as CEO of EDI. Granger said Singh and Samuels, who continue to run their respective companies, will help him operate and grow EDI.
"They're two guys who have been there for a long time, they have a lot to share with me and I can learn a lot from them," Granger said.