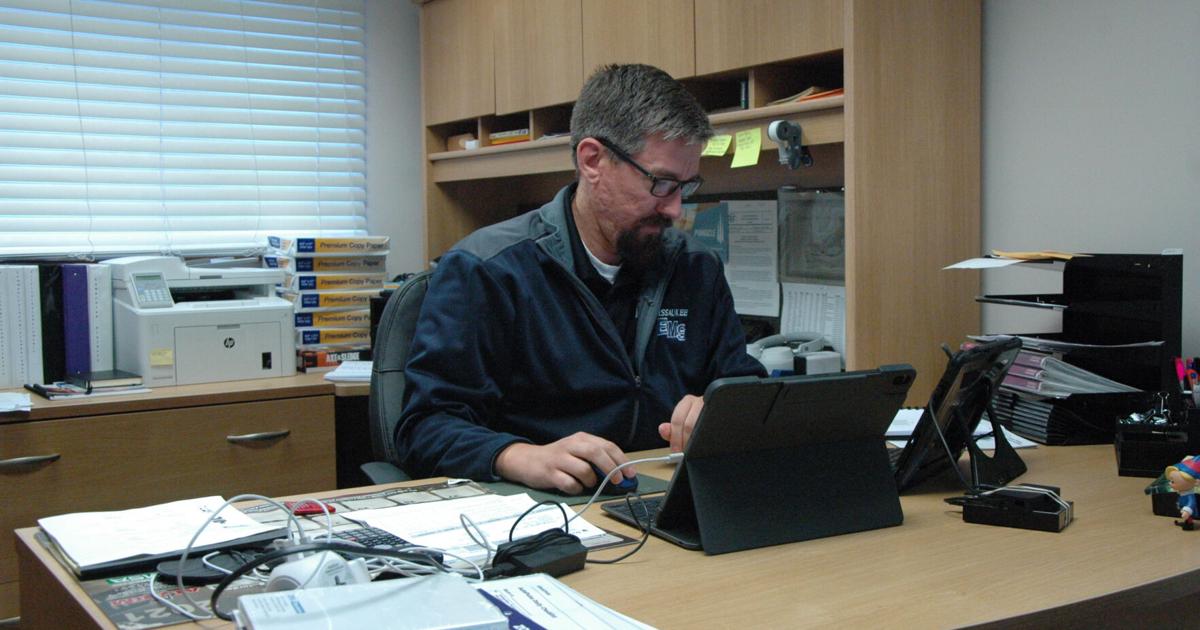 State grant aims to meet staffing needs of first responder agencies, but may not be enough | News
A $ 5 million grant program recently announced by Governor Gretchen Whitmer aims to help local governments attract and train first responders.
The program, First Responder Training and Recruitment Grant Program, aims to help local governments recruit and train first responders. The press release defined first responders as police, firefighters, emergency medical technicians, paramedics and the local government corrections unit.
"First responders are on the front line of our health and safety, and are always there for us when we need them most," Whitmer said in the press release.
"We have to work together to put them first. We need to find ways to recruit and train the next generation (of) these true community heroes today, so that they can be there for us tomorrow. With these new grants, we can hire more law enforcement officers, firefighters, paramedics, paramedics and local correctional officers to keep us all safe.
With the announcement of the grants program, Missaukee County EMS Director Aaron Sogge said it was a step in the right direction to address some of the issues regarding EMS staffing. .
"Unfortunately, these issues were overlooked for many years before I stepped into the field," said Sogge. "And it has hit its boiling point and is starting to spill over and impact communities."
Under the program, any city, town, town, township, county, or fire department in Michigan is eligible to apply for a grant of up to $ 100,000 related to the training and recruitment of first responders. According to the statement, the aim of the program is to support local governments by expanding recruitment, improving training and providing additional professional development and support to first responders.
Although agencies like Missaukee County EMS are looking to use the funding, the money is too small, too late for the Buckley Fire Department.
On January 1, a Facebook post on the Buckley Fire Department page indicated that EMS service would not be provided as of 7 a.m. compensate for the lack of volunteers. The post also said the ministry was not providing the appropriate service for the taxes collected.
Buckley Fire Chief Mike Guernsey said in 22% of his department's EMS operations he failed to dispatch a fully equipped ambulance. He said it is state regulation that two trained people must answer the first call.
"If you think of the agency as a business, we didn't provide service 22% of the time. I don't know of any company that could stay open when they only cover 78% of what they say they can, "Guernsey said. "How can you convince a local to donate mileage money when there's a chance a quarter of the time we can't send a truck?" "
As for Whitmer's recently announced grant program, Guernsey said it needed staff and this grant did not meet that need. He said there is no one locally who wants to do this, let alone for almost zero pay.
"Gone are the days when there were people willing to volunteer for firefighters or EMS because they wanted to take care of their friends, family and neighbors," he said. "Small towns are growing, needs are growing and training is taking more and more time.
Guernsey agreed that staffing had been an ongoing problem for years. He said that when full-time, career-oriented agencies have problems attracting people to work, how can a volunteer organization that pays the least survive?
He also said that when he first became head of the department, he approached surrounding townships about the need to resolve personnel issues.
This was 2011. Guernsey said he approached them again in 2016 and in 2019 approached them with a business planning proposal that included a budget.
The plan was to combine the townships of Hanover, Antioch, Springville and Wexford with the villages of Mesick and Buckley to form one authority. Because the Buckley Fire Department is hired to provide service to the Townships of Mayfield and Grant in Grand Traverse County, Guernsey therefore said they would have been part of the fire and EMS authority.
Each time, no action was taken, and on January 1, EMS services were discontinued.
For Missaukee County EMS, Sogge said the grant program would help them start an education program to develop vendors within the department.
"We hope we can look at it, maybe tap into it to set up our teaching materials, so that we can teach basic EMT, advanced MFR, EMT instructor coordinator," Sogge said. "And then later on the road, working on teaching paramedics, but the main focus is to develop our own providers here in this county."
According to the statement, communities should include the goal of their program and demonstrate how budgeted costs relate to recruiting or training first responders.
Applications for the grant program must be submitted by February 15 and will be selected for funding by the Michigan Department of the Treasury.
With a month away from the deadline, Sogge said he believes the program will help EMS and plans to review it.
"The next step is to really dig in, see what the details of this program are and see how we go about applying for it," Sogge said.
While EMS is no longer part of the Buckley Fire Department, Guernsey said the fire departments will continue. If things don't change for firefighters, however, Guernsey has said it could be a similar outcome.
"You can only tax residents at a certain point. If you can't get the mileage money, what do we do, "he said. "That's why we were looking to combine these agencies."
A township-based committee has been formed by the townships of Hanover, Antioch, Springville and Wexford, but no final action has been taken, according to Guernsey.