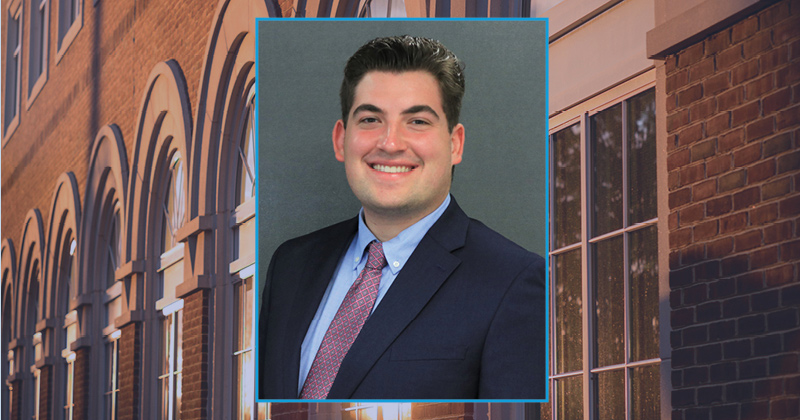 Lerner senior receives scholarship in accounting
For the third year in a row, a University of Delaware student has been selected by the Public Company Accounting Oversight Board (PCAOB) to be PCAOB Researcher. Isaac Perera, this year's recipient from Newtown, Pennsylvania, is an honor accounting and Information management system double major at Alfred Lerner College of Commerce and Economics.
PCAOB is a merit-based scholarship program designed to help students who are likely to become auditors and to make a difference for those who might otherwise change their career plans. Perera received a $10,000 scholarship to complete her education for the 2022-23 academic year.
"When I found out I had been chosen for the program, I was completely grateful," Perera said. "It was such an honor to be chosen from among all my excellent peers and classmates. I am so happy to be recognized for my work in class and on campus.
Debra Dragone, UD Accounting Instructor and UD Associate President Accounting and MIS Departmentnominated Perera for the scholarship.
"Isaac is an exceptional student and an asset to the department," Dragone said. "He passes on his knowledge as a tutor in our peer tutoring program. We look forward to working with him in this program and other events starting in the fall.
Perera discovered her passion for accounting in high school. His exposure to courses cultivated his interest in key accounting concepts. When asked why he chose accounting, he replied, "Accounting is the backbone and the language of business. Everyone needs accountants and counts on them.
Lerner's extensive accounting program first caught Perera's attention.
"The main reason I was drawn to Lerner's accounting program was because the school really puts its money where its mouth is," Perera said. "Anyone can tell you about experience, lessons and opportunities, but Lerner really acted on it all.
"The most valuable thing I learned from Lerner is that despite all the opportunities that will be presented to you, it's up to you to make the most of everything in life. We really only get what we put in. This applies to all facets of life, but I have seen it firsthand in my Lerner classes and events, especially at "Meet the Firms" in the fall."
("Meet the Firms" is an event designed to help employers interact with undergraduate and graduate students of all majors and degrees pursuing full-time positions and internships in financial services, banking, accounting and information systems The next such event will take place on Thursday, September 8. See the UD Events Calendar for more information.)
Throughout his time at UD, Perera nurtured relationships with faculty. Robert Paretta, a retired associate professor of accounting from UD, and Guido Geerts, professor of accounting, have had the biggest impact on Perera's career so far.
"Professor Paretta, whom we called 'Uncle Bob', [taught] my first college-level accounting course and the place where I learned the absolute fundamentals of the field," Perera said. "Professor Guido Geerts was the other teacher I had for accounting information systems. His course was my favorite accounting course because it combined two majors into one course. He really took me out of my shell and worked with me to learn how to combine the concepts of accounting and management information systems.
Perera plans to become a CPA after graduating in 2023. He hopes to excel in his career goal by becoming a partner in a firm.
"Lerner has given me a wealth of professional development opportunities," Perera said. "I will always consider Lerner's accounting program as the reason I got there."