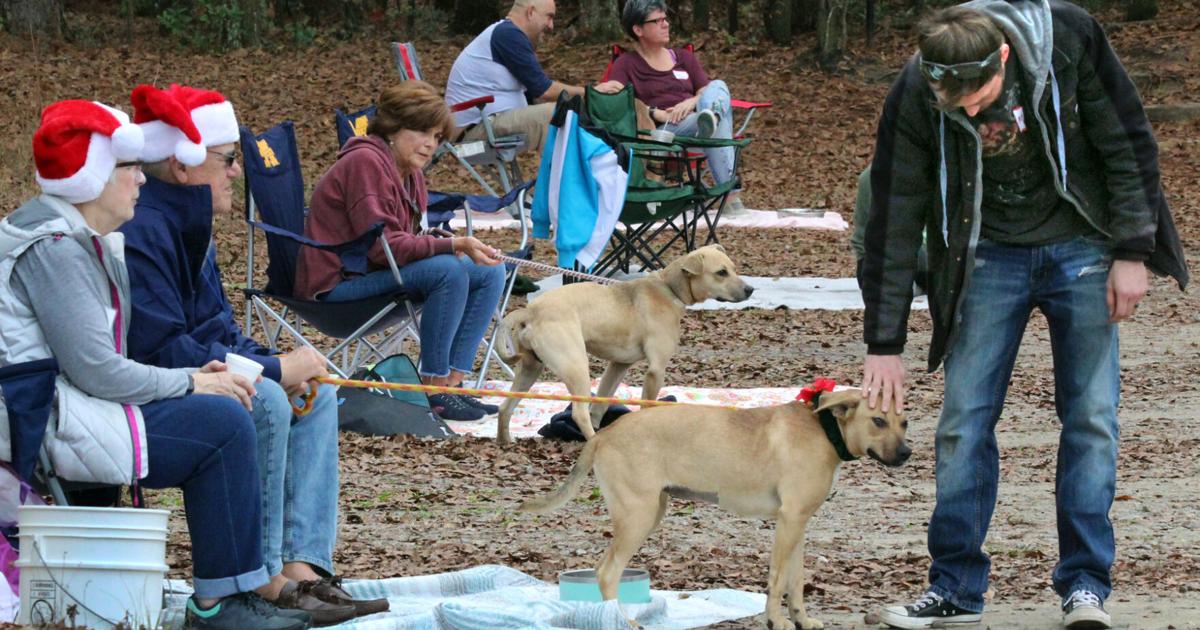 FOTAS: Christmas recognition | Characteristics
The last week of the year is a time of reflection for those of us at FOTAS – a time to take stock of our blessings, to consider the remarkable progress we and the Aiken County Animal Shelter have made. to make the world a better place for the Homeless, abandoned and abused animals of the county.
Since 2009, our rescue programs have expanded to include not only assistance with the care and rehousing of each adoptable animal that passes through the shelter, but also initiatives to help people keep their animals at home (such as raising county sterilization / neutral financial assistance for citizens in need, donation of pet food to community food banks, including our partnership with ACTS and Senior Service-Meals on Wheels, and the provision of human runners for dogs that have been tied to a chain their entire life).
In addition, we have also implemented programs to help people avoid returning animals to the shelter in the first place, such as our successful online Home-to-Home initiative and the TNR (Trap-Neuter-Return) for community cats.
This time of year is also a time for FOTAS to celebrate the many people who have contributed to our incredible success and made this trip so meaningful.
Thank you to Aiken County, our exceptional partner, for saving the lives of thousands of homeless animals in the county. The strength of its commitment is evidenced by the careful care and maintenance of the public animal shelter on Wire Road which opened in 2014. Our partnership has grown stronger year after year.
Thanks to Paige Bayne, Director of Law Enforcement and County Animal Services, Bobby Arthurs, Shelter Director and Animal Control Officer, Dr. Lisa Levy, Shelter Veterinarian and all shelter staff for their dedication to increasing the opportunities for every adoptable animal. to find a home forever and their willingness to implement new programs and practices that enhance these opportunities.
Thank you to the army of volunteers who make FOTAS 'work possible – everything from welcoming, walking and socializing dogs, running dog playgroups, working on special events and fundraising, welcoming dogs, organizing transfers, organizing off-site adoption events; work on advertising, social media, financial records and accounting responsibilities, and coordinate FOTAS-Fix-a-Pet activities.
Like, for example, the 40 volunteers who gave their Saturday before Christmas to help us with the Home for the Holidays event which was held last weekend. Thanks to their sacrifice and commitment, 23 dogs and cats are in their homes forever.
And finally, thank you, the Aiken community, for your extraordinary generosity and support. You have enabled FOTAS to help the county provide the best possible care and outcomes for its shelter animals.
And here's the best part: All that love, effort, commitment and hard work paid off. The live release rate at the shelter has increased from 5% (in the pre-FOTAS years) to over 90% in the past three years. This means that, despite the high stress and difficulties associated with overcrowding due to the consistently high intake and issues related to the pandemic, no adoptable pets have been euthanized.
This is a very big deal.
May God bless you and may you and your family enjoy good health and peace this holiday season.
Their life is in our hands.