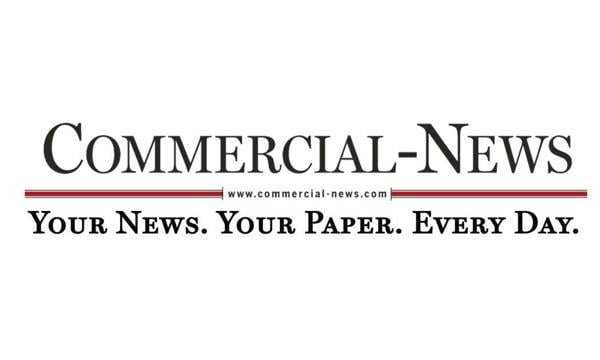 D118 Board of Directors Hears Presentation on North Ridge Tax Levy and Safety Plan | Local News
DANVILLE — A proposed safety plan for North Ridge Middle School draws on measures already in place at Danville High School, including see-through backpacks and weapons detectors.
The Danville District 118 School Board read the safety plan for the first time Wednesday night. The board is expected to act on the plan next month.
North Ridge Middle School principal Eliza Brooks reviewed the plan which included recommendations from a school safety committee.
Brooks said that as a director and community member, she wants to make North Ridge the safest place to learn.
Brooks said the safety committee has met several times over the past year and the recommendations are aimed at improving school safety and climate for seventh and eighth graders.
Build proposed requirements, many of which reflect what DHS has implemented or proposed: see-through backpacks similar to DHS and coats to be stored in lockers as already mandated (cost is $17.75 per student for 650 students at $11,537.50); increased number of room monitors — staffing has been a challenge. They have two now and two openings. (cost: $20,442 times two for $40,884); weapons detectors—same model as DHS, and North Ridge has three entrances for students (cost: $16,400 per unit for $49,200); vape detectors – need six for two per student restroom (cost: Fly Sense $1,500 each for $9,000); video cameras for blind spots. There is a need for nine additional cameras. Replace old cameras with higher resolution. Add or move cameras in high traffic areas. Buy 180 degree cameras for easier access to larger areas. (cost: $600 per camera for $5,400); and exterior lighting — increased lighting in the rear area of ​​the parking lot (cost: to be transferred to buildings and grounds).
The total cost is approximately $116,021.50, excluding exterior lighting.
Asked about vaping in middle school, Brooks said he caught six to seven students with vapes this week. Those are just the ones that got caught, she said.
Board member Johnnie Carey also suggested requiring students to be given a magic wand when they arrive late for school or leave and return, for example for a doctor's appointment. She also suggested requiring clear bags for all district-wide sporting events.
"It's nothing new for schools," Carey said of Champaign and other schools requiring clear bags for school district and public safety. "There's too much going on in our community."
Sporting events at DHS have clear bag and bag size requirements.
In other business on Wednesday, council also heard a presentation on the tax levy.
The school district's 2021 tax rate was 5.346% with an equalized assessed assessment of $350,250,116. The Assessments Supervisor estimated the District's EAV at $371,536,907 for 2022. This would represent an increase of approximately 6% of the total EAV amount.
"To avoid losing any potential levy funding, I recommend that we levy a 4.99% increase in the amount received from last year's levy. This would equate to a 7% increase in AVE and a total of $19,439,733 for our levy request. It won't require a tax truth hearing," according to business and finance director Narcissus Rankin.
The recommendation has the property tax rate ranging from 5.346% to 5.187%.
School board chairman Randal Ashton says increasing the tax amount to 4.99% maximizes dollars and avoids a tax truth hearing if it was a 5% increase .
He also said that "it won't keep up with inflation. I think it's a great presentation and puts us in a position where I think we need to be.
The board also approved a workers' compensation agreement with Cannon Cochran Management Services Inc. (CCMSI) for a two-year extension for the district's third-party administration. The previous five-year agreement was for $28,000 per year. The new agreement is $29,500 the first year and $30,090 the second year. The board also approved a one-year excess coverage contract with US Specialty Underwriters for $47,472. The previous contract was for $74,986. The decrease is attributed to a decrease in the federal rate and an increase in the aggregate limit, which is the minimum amount covered for all workers' compensation claims. The district did not have to use the excess policy, but it is necessary to carry it, according to Rankin.
In other discussions, the board heard an update on the migration of the Skyward student information system to the enhanced Qmaltiv. It is expected to go live on June 26. School officials postponed the change due to staffing issues and other issues for a smoother transition. There will be data transfer and training with staff. The system will be down the week of June 19 to June 23, with summer school attendance to be paper-based and other issues being resolved.
In other reports: Members of the DHS women's tennis team received medals for their state ranking; it was announced that the Birth to Three program is an affiliate of Blue Ribbon; discussions continued about the foodservice co-op the school district pays $1,600 a year for and how the current foodservice director had no history records or information, and how the district had citations from food programs over the years for not meeting requirements; and in comments from school board members, Darlene Halloran called for a committee of the Department of Social Studies to review the program and Thomas Miller announced that he would seek re-election in next year's school board elections.