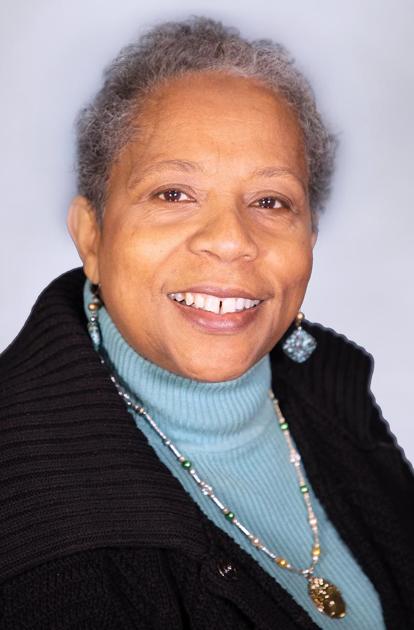 Business News: September 18 | Nvdaily
Regional job fair
A virtual regional career fair for the Shenandoah Valley will be held from 12:30 p.m. to 2 p.m. and again from 2:30 p.m. to 4 p.m. Tuesday. Register at www.valleyvirtualjobfairs.com.
Book dedications
Two book signings for the new children's book "The Little White Horse Who Wanted to Be Brown" by Rebecca Lillis have been announced. They will take place from 11 a.m. to 1 p.m. on October 2 at the Winchester Book Gallery on Loudoun Street Mall and from 11 a.m. to 2 p.m. on October 16 at Richard's Fruit Market at 6410 Middle Road, Middletown.
Extension of water tests
The Virginia Cooperative Extension office offers residents the option to have their water tested in October for common contaminants.
Drinking water clinics give people with private water supply systems access to affordable water testing, help in interpreting test results, and information about possible treatment options.
The cost is $ 60 per sample kit. Financial assistance is available for people with an annual family income of $ 50,000 or less. Information on financial aid is available by calling 540-665-5699.
Online registration, which is required before October 14, with payment, is available at https://tinyurl.com/zatrb268.
Further information is available by calling one of the following extension offices: Clarke County, 540-955-5164; Frederick County, 540-665-5699; Page County, 540-778-5794, Shenandoah County, 540-459-6140; Warren County, 540-635-4549.
F&M Bank
F&M Bank announced the appointment of three board members, Daphyne Saunders Thomas, John Willingham and Hannah Hutman.
• Daphyne Saunders Thomas was the Adolph Coors Chair in Business Administration until his retirement and is currently Professor Emeritus at James Madison University. A graduate of Washington and Lee University School of Law, she joined the faculty of the College of Business in 1981. She teaches at James Madison University for the Executive Leadership MBA and Master of Accounting programs. She was the co-founder and co-director of the CyberCity Summer Program, a nationally award-winning technology summer program for middle and high school students from under-represented populations. Thomas also previously chaired the Harrisonburg Electric Commission and is a past chairman of the Harrisonburg / Rockingham Community Services Board. She sits on the boards of directors of not-for-profit organizations including Sunnyside Communities, Explore More Children's Museum, Community Services Board Halfway House, JMU College of Visual and Performing Arts Advisory Board, Harrisonburg / Rockingham Child Daycare Center, and the Community Foundation. of Harrisonburg / Rockingham Grants and Scholarship Commission. Past governorate appointments include service to the Commonwealth Transportation Board, the Jamestown Yorktown Foundation, the Outstanding Virginian Day, and the Selective Service System Board. She sits on the audit and CRO committees of the F&M board of directors.
• John Willingham is President of Stoneridge Companies, a multi-faceted real estate development, construction and real estate company based in Winchester. He is also president of Total Remodeling, a regional contractor for conservatories and landscaping. Previously, Willingham was an investment banking manager and senior commercial lender for Wells Fargo, CFO of a publicly traded community bank, and was a public accountant at Yount, Hyde and Barbour PC and PricewaterhouseCoopers. He is chairman of the Frederick Winchester Service Authority and a member of the board of directors of the Grafton Integrated Health Network. Previously, he served as a municipal councilor for the town of Winchester for 12 years and chairman of the council for five years.
• Hannah Hutman is a partner at the law firm Hoover Penrod PLC in Harrisonburg. His practice includes representing creditors, trustees and debtors in bankruptcy and insolvency-related proceedings. She has represented national and regional banks in all aspects of commercial loan transactions and collections, including restructuring obligations, asset liquidations and disposals and foreclosures. She is a member of the Chapter 7 Trustees Panel for the Western District of Virginia. In addition, she provides legal advice and services on entity formation and governance, financing transactions, contracts and transfers of business assets. She is a past Chair of the Board of Governors of the Bankruptcy Law Section of the State Bar of Virginia. Hutman has been regularly listed in Super Lawyers as a Rising Star, selected as a member of Virginia's "Legal Elite" and was included in the American Bankruptcy Institute's 2018 "40 under 40" class. She received her JD from the Marshall Wythe School of Law at the College of William and Mary. She lives in Harrisonburg with her husband, Matt, and two sons.
Submissions
Submit your events to www.nvdaily.com/site/forms