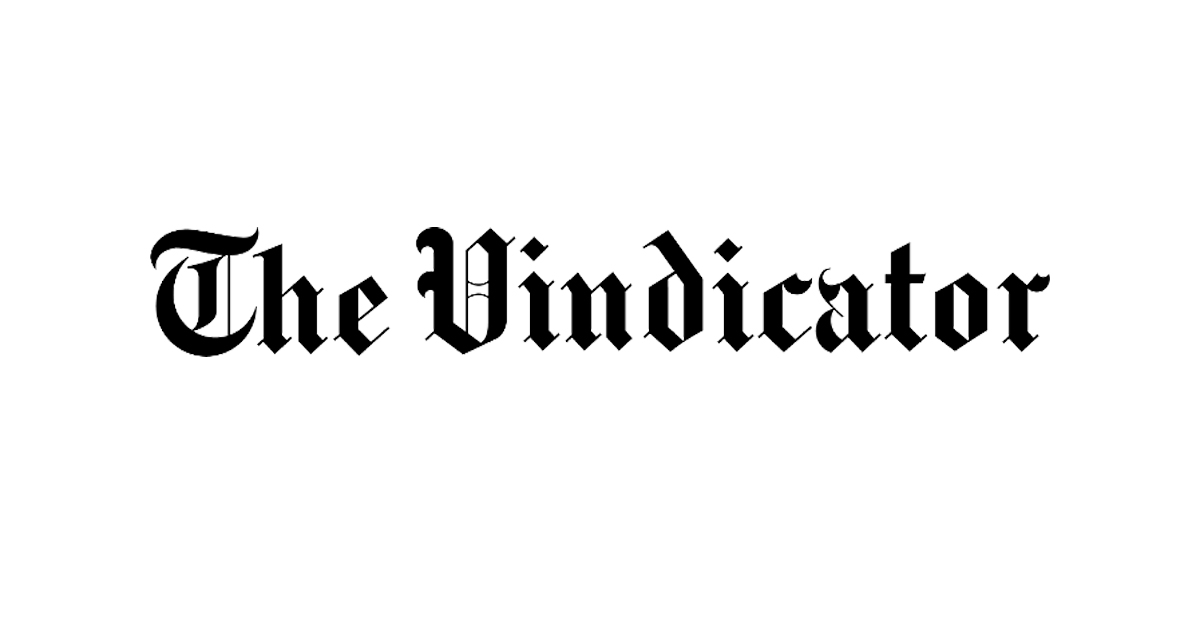 Business briefs and People on the Move | News, Sports, Jobs
BUY BLACK EXPO PLANNED: Delta Sigma Theta Sorority, Inc., Youngstown Alumnae Chapter members will be hosting a Buy Black Business Expo from 11 am to 3 pm on October 16 at 5 Grands Boutique, 164 High St. NE, Warren.
This event is part of the Chapter's Midwest Impact Day of Service. The goal of this day of service is to encourage the community to support local black businesses.
LIBERTY FIRM EXPANDS: HD Davis CPAs & White Glove Payroll expands to Liberty with the acquisition of Churchill Park Plaza and Professional Building, 4300-4308 Belmont Ave.
HD Davis plans to share the business building with current tenant Southwoods Health and renovate it before moving in.
The new building will focus on the space built for collaboration and team meetings. HD Davis and White Glove Payroll employ 45 people at all sites. About 30% of their workforce is now entirely remote, according to co-owner Joe Kilgore, but businesses still need the space to learn, train and collaborate.
HD Davis has been in business since 2006. The company has grown rapidly in recent years through the expansion of its Fractional CFO, Payroll and Human Resources departments, and audit work. and attestation. The company spent its early years primarily providing tax and accounting services and expanded into other areas.
VIRTUAL WORKSHOP TO REVIEW CREDIT SCORING BASICS: Credit scores will be the topic of the next free Credit Union of Ohio virtual workshop at noon Tuesday.
During the 30-minute session, Credit Union of Ohio Financial Coach Cindy Walker will review the basics of what constitutes a credit score, why it's important to have a good credit score, and how to best monitor the odds.
Registration is required for the free session at cuofohio.org.
STATE BUSINESS GRANT AVAILABLE: The Ohio Department of Development has financial resources to enable businesses to start or expand existing export initiatives.
The International Market Access Grant for Exporters provides eligible businesses with a 50 percent rebate of up to $ 10,000 on $ 20,000 of expenses for activities that promote international trade.
Activities may include website development, international advertising, e-commerce, search engine optimization, website marketing and translation, compliance testing and trade shows (international, national and virtual) .
The first application period ends at 3 p.m. on November 9. First round funding can be used until March 31, 2022. Additional IMAGE funding opportunities will be announced quarterly, subject to availability of funds.
Applications for export training scholarships via IMAGE are open now. The grants provide 100 percent reimbursement up to $ 5,000 for export training activities. Funding for export training activities can be used until September 29, 2022.
Requests must be approved before activities take place.
People on the move
THE CHAMBER IS PART OF THE WORKFORCE DEVELOPMENT MANAGER: Melissa Maiorano has joined the Economic Development team as the Workforce Development Manager at the Youngstown / Warren Regional Chamber.
In this role, she will lead the chamber's JobsNow program, the partnership with JobsOhio's "Ohio To Work" initiative, and regional partnerships with educators and training organizations, while working to meet workforce needs. work of our member companies.
Most recently, she was a Regional Pharmacy Technician Specialist at Rite Aid Pharmacy, where she recruited, hired, trained and developed pharmacy technicians for 20 Youngstown area stores to ensure that every associate remains in compliance with the State Board of Pharmacy guidelines and meets educational requirements. requirements to be certified in the state.
STEWARD WELCOMES ROBOTIC-TRAINED SURGEON: Trumbull Regional Medical Center and Steward Medical Group welcome Dr. Pablo Giuseppucci to Steward Specialty Care, Elm Road, 2630 Elm Road NE, Building C in Cortland; Steward Specialty Care, Trumbull, 1353 E. Market Street, Suite 302, Warren; and Steward Multispecialty Care, Mahoning County, 1440 S. Canfield Niles Road, Austintown.
With over 20 years of experience, Giuseppucci is board certified in General Surgery and has a strong clinical interest in robotic and minimally invasive surgery, cancer surgery, upper gastrointestinal surgery, and abdominal wall surgery.
AGENTS JOIN THE COMPANY: More Options Realty, which has offices in Hubbard and Boardman, recently welcomed new agents Benjamin Clark and Alexandra Ahren.
Clark will serve Ohio and Pennsylvania and work out of Boardman's office.
Ahren worked at More Options Realty for two years as a digital design consultant and recently passed her state exam to become a real estate agent.
Submit articles for Business Files, New Companies and People on the Move to [email protected], fax to 330-841-1717 or online at www.tribtoday.com. The deadline is Thursday at 4 p.m.