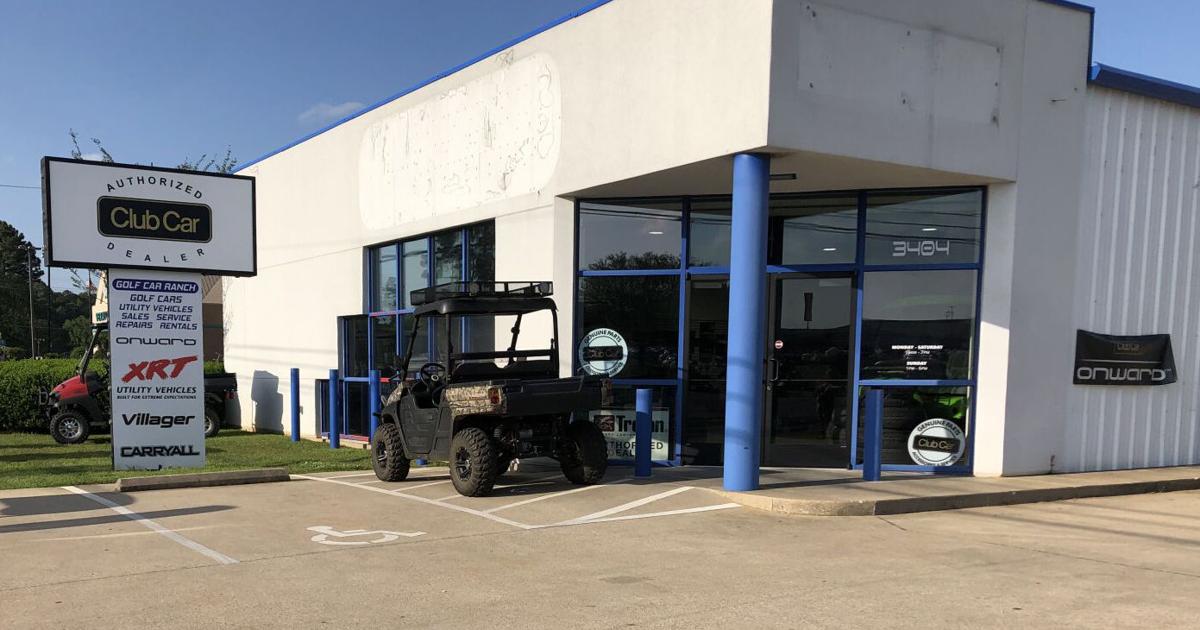 Business Beat: Sports complex, beer garden planned for Longview | business beat
A sports complex with soccer and pickleball fields, retail outlets, a restaurant and beer garden could be built on Bill Owens Parkway south of HG Mosley Parkway.
On Tuesday, the city's Planning and Zoning Commission gave initial approval for a rezoning of approximately 11.5 acres at 1022 Bill Owens Parkway from multifamily to general retail. The matter will go to city council for final consideration on May 12.
The project developer, Kenneth Shore with ShoreCarter Resources, wants to link the development to the Paul Boorman Trail which runs behind the property.
"This property has been here for a long time," Shore told the commissioners, and he said he plans to leave much of the wooded land so it remains a "pretty place."
He referenced similar developments in major cities, such as the Katy Trail Ice House and others.
"There's no place to hang out like this (in Longview) at all," Shore said.
Additionally, he said it was related to conversations he had with the Longview Economic Development Corp. on attracting and retaining young professionals in the city.
City planner Angela Choy spoke to commissioners about the city's comprehensive plan and its goal to expand and support arts and entertainment venues, and seek the development of "additional family places" and opportunities for recreation, while enhancing artistic, sporting and recreational experiences for young professionals.
"I want this place in Longview. I want to have this place here," Shore said. "I think it would be a great addition to the city."
The project drew opposition from people who own or live in duplexes that are adjacent to the planned location, but the commissioners eventually voted to change the zoning and to grant a specific use permit also needed to operate a "permanent outdoor amusement" and beer garden in an area zoned for general retail.
Self-storage offered
A proposal to build a self-storage mini-warehouse on Eastman Road left Tuesday's Planning and Zoning Commission meeting with mixed results.
Denny Bowles and his Selwob Investments previously received planning and zoning and Longview City Council approval for a rezoning of two properties further north on Eastman Road from his most recent proposal. He plans to build an apartment complex on one of the lots.
Bowles' latest proposal would build the self-storage facility, which he said was "greatly needed" for apartment complexes in this region.
"I'm here to try to develop a property that has been here for years," Bowles told the commissioners.
The commission, however, did not act on the request to rezon the 6.6 acres at 2447 N. Eastman Road from single-family to retail, which would allow the storage facility to be built there. . The lack of action came after people living in a nearby single-family development spoke out against the project. Homeowners who spoke at the meeting worried about crime, traffic noise and light pollution, among other concerns.
However, the Planning and Zoning Commission approved a specific use permit that the storage facility would also need to be installed there on Eastman Road.
The question will now be submitted to the municipal council on May 12.
The golf cart store is expanding
Golf Car Ranch, which opened in 1996, has expanded to Longview with its third location.
The Longview store is located at 3404 N. Fourth St., where Superior Outfitters was located before moving to Loop 281. The company also has stores in Hawkins and Mineola, with a total of 16 employees.
"Over the past 12 years, I have just grown my Longview customer base in Wood County," said owner Steve Ameen. These Longview customers encouraged him to open a store here.
While the golf season lasts about nine to 10 months in Texas, Ameen said he's grown the business so it's no longer seasonal.
"We are busy all the time," he said, organizing sporting events and football tournaments, festivals, summer camps and retreats. "I serve multiple municipalities throughout East Texas."
Ameen said he also receives wedding guests from the Metroplex who rent out his six passenger cars, and he provides all the golf cars for the Canton City First Monday business days.
He doesn't just sell golf carts, but he sells and rents a variety of similar vehicles, such as utility vehicles and hydraulic dump 4x4s. Golf Car Ranch also services the vehicles.