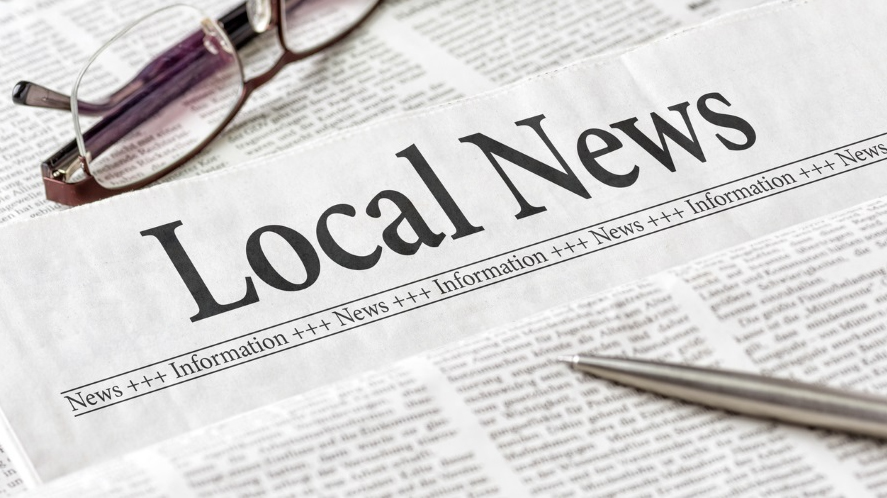 £5 council tax rise agreed to protect vital services: Chichester District Council
The decision was taken at Chichester District Council's full meeting on 8 March 2022, where an increase of £5 (3%) was agreed. This means the average Band D council taxpayer will pay £3.38 a week for over 80 services provided by the council. This equates to just 48 pence a day.
Councilor Peter Wilding, a member of Chichester District Council's finance cabinet, said: 'We are keeping council tax as low as possible, and we still remain one of the lowest charging authorities in the country, but we must ensure that vital services continue and that we provide support to those in our communities who need it most.
"The pandemic continued to have a huge impact on our finances, but through our efficiency savings programs and new revenue generation, we were able to protect frontline services and invest in new priority services. We have worked very hard to bridge the budget gap from £2.1m last year to £808,000 this year, which we are incredibly proud of.
Following the creation of the Future Services Framework earlier this year, in which services were prioritized to help plan for the years ahead, it is expected that the budget gap will be fully closed within the next five years.
Peter says: "Helping those most in need is a top priority. During the pandemic, we have ensured that all homeless people are accommodated in fixed accommodation, and I am happy to say that we have received £324,000 so that we can continue this important work.
"We have also allocated £3.7 million to support various housing initiatives, including Disability Facilities Grants and Affordable Housing Grants, so we can support those who need it most.
"This month we will also be opening additional short stay accommodation for homeless people in the Chichester district. We are delivering 17 new apartments in a building that has excellent green credentials. We have already renovated three additional apartments – all of which are in use. The addition to our existing temporary accommodation will make a huge difference for those who find themselves at risk of tax homelessness, and we have agreed to jointly fund a council tax hardship fund with West Sussex County Council.
Support for local businesses has also been a key priority. The council has issued over £12 million in government grants and discretionary grants. It has also used some government funding for broader business support to enable businesses to join a virtual high street platform.
Peter adds: "We are also investing £6 million in the redevelopment of our St James industrial estate to provide 30 new industrial units and these are on track to be ready later this year. And we recently approved an additional £71,000 from Pooled Business Rates funds to fund another year of business support grants. Our commercial investments remain strong and the returns we receive from our commercial premises help us maintain vital services for our communities. »
"We are also developing a program of events to support local businesses and bring people back to our town and villages. Cross Market & More – an innovative and quality mixed street market showcasing the best produce from across the neighborhood – has been a huge success and we have invested in setting up more such markets this year. The Summer Street Party was also a popular addition.
The upcoming Culture Spark cultural extravaganza is also being supported by Chichester District Council with funding and officer support. This celebration of the major anniversaries of several emblematic cultural institutions of the district should attract many people to the district.
"We recognize the positive contribution of the private, voluntary and community sectors to our local communities and have set aside £175,000 in our budget for grants to support them. We also continue to fund our successful "Choose Work" program which helps people find new jobs. And we are launching a social prescribing service for young people to help them recover from the effects of the pandemic," says Peter.
The environment continues to be another key priority for the board, and over the past year, great progress has been made toward meeting the targets of the Climate Change Action Plan.
"A considerable amount of existing and new funding is being invested to achieve our climate change goals," says Peter. "£800,000 of equity funding is being used to buy two new electric garbage freighters, while £1.3m will go towards decarbonising the Westgate Leisure Centre. An additional £56,000 has been set aside for additional staff in the Environmental Strategy Unit.
The innovative Trees Outside Woodlands project, funded by HM Treasury, has planted significant trees across the district with a grant of almost £300,000. Over 8,000 free trees were distributed to residents, community groups, schools, property owners and businesses in the district.
Peter adds: "Our Green Spaces team is now so busy that we have agreed to employ an apprentice arborist. And, having updated our air quality action plan and finalized our local infrastructure plan for cyclists and pedestrians in the City of Chichester, we are well placed to bid for the government and others. forms of grant funding for projects aimed at reducing air pollution and improving the existing network of cycle and walking paths. in the neighborhood. This is something we are very proud of. »
Significant funding has also been set aside to support the local plan review to ensure the plan can be finalized for submission as soon as possible this year. Over £100,000 of additional resources have also been invested in the development management department to continue to deliver good quality and high performance planning services.
Chichester District Council collects all council tax, but only retains around 9%. The remaining 91% is then distributed to West Sussex County Council, the Police and Crime Commissioner and Parish Councils.
Each of these utility providers decides independently on their council tax increases.
Residents are also reminded that the government has announced that most council taxpayers living in properties in tax brackets A-D will receive a one-off payment of £150 to support households with rising energy bills. Customers who pay their council tax by direct debit will benefit from this assistance more quickly and will probably receive the rebate in their bank account in April. Those who do not already pay their residence tax by direct debit can set it up here: My account.
Local authorities are to receive discretionary funding to help those who are not eligible for the rebate and need help with their energy bills. The council are still waiting to hear more about this and will keep their webpages up to date: £150 back on energy bills in 2022.
Dated: March 9, 2022
Reference: 4103